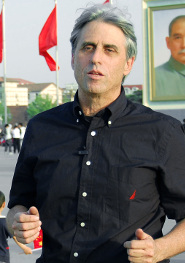 Martin Himel
Martin, who grew up in Canada, is an award winning Documentary Film-maker and Television Correspondent with over 25 years of experience in exposing and covering major issues throughout North America, Middle East, Europe, Asia and Africa.
As a television correspondent Martin Himel has covered major world events for CBC, CTV, Global Television Canada and Fox News USA.
He is married to Ina Shapiro and has two children.